Explorer Post 6789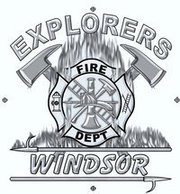 Our Mission...This program is established to prepare tis members in becoming responsible and caring members of the fire service and the community. Practical experiences will be utilized to provide the knowledge necessary for each member to make informed, rational decisions on issues impacting their lives. Respect and leadership are important values that will be reinforced, members will be afforded the opportunity to assume leadership roles within the program.
JOIN TODAY! Post 6789 is stationed at the WILSON FIRE COMPANY, located at Rt 218 and 91 (exit 35B). We hold our drills every Tuesday night at 6:30 and runs till approximately 9:00 pm. Come down and experience our drills and see if you would like to join us! More people, makes for better and more extensive drills!
What do Fire Explorers do?
Gain valuable experience in the fire service
Exploring is part of the Boy Scouts of America and allows young men and women to learn about careers and gain knowledge in areas they might not otherwise be exposed to. We learn all the same concepts as career firefighters and get to try many items that are safe and exciting at the same time.
Be part of a team
Most activities involve being an essential part of a team. Exploring is a great place to meet new people and make friends that many explorers have maintained even after they joined the fire department. The group work is essential for success in any Public Safety or Emergency Services job.
Parades, Musters, and Other Events
Our explorer post competes with others in the state at events or oterh fire departments in parades. These competition allows us to showcase our skills deploying hoselines, carrying victims, donning gear and doing lots of other firefighting skills. If you have what it takes come down and speak with one of our advisors about joining at one of our meetings.